We spent 12 days in the country of Costa Rica immediately following the big day.
Our trip itinerary:
Learning to drive in the capital,

Hiking in the rain forests,

Lots of food and drink

Soaking in hot springs next to an active volcano,

Communing with wildlife,

More food and drink,

Relaxing on white beaches,

Shopping,

More food and drink.
See our albums on the right for a few views...
We now live in our house in Fullerton. Jim has been there for about 6 years, so the house is on it's way obtaining a desperately needed woman's touch.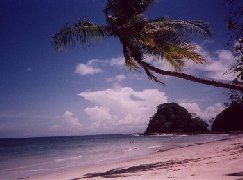 Click pictures for albums