Maricela is from Calvillo, a small town in the state of Aquascalientes, Mexico. She is the second oldest of seven children. Mari came to the U.S. in 1993 with her family, and resides in Brea, California. She works for an electronics manufacturer, and attends school in the evenings. She will be sworn in as a United States citizen in February, 2000, and plans to pursue an education and work with children. Among her many accomplishments since she arrived in the U.S., Mari has learned to speak English, learned to drive, learned to swim, doubled her income, and has captured the heart of her fiancÚ. She enjoys the outdoors, exercising, arts and crafts, beating Jim in basketball, and eating In-n-Out hamburgers with chocolate shakes.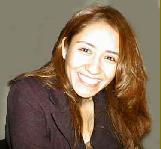 Click picture for album
Jim is a native Southern Californian and currently resides in Fullerton, California. He is the youngest of eight children. He received his degree from Cal Poly Pomona, played around with software consulting, and has worked in the computer industry for the past 10 years. He also plans to continue his education, and spends most of his time starting new home improvement projects which never quite get finished. In the past few years Jim has managed to learn Spanglish, doubled his income, climbed a few mountains, and has somehow captured the heart of his fiancÚ. He enjoys the outdoors, watching Mari exercise, losing to her in basketball, and eating chicken enchiladas with margaritas.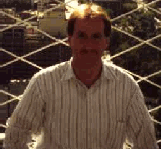 Click picture for album